New Fleet of Elite Medical Transport Vehicles
ACC Medlink is proud to announce the addition of a new line of elite medical sprinter vans to our long distance medical transport fleet. This addition will allow ACC Medlink to continue to provide superior service and outstanding care for those in need of medical transport out of state. Our limo-style med sprinters are stationed in strategic areas throughout the Midwest region of the United States. This enables ACC Medlink to respond rapidly to any of your needs for Midwest medical transport.
These elite medical transport vans are designed for comfort and luxury, they are spacious enough for family members to travel along, and even pets. The luxurious leather captains' chairs and 8" memory foam mattress provides ultimate relaxation for your long-distance trip. The vehicles are also equipped with wi-fi and TV/DVD player to keep you entertained.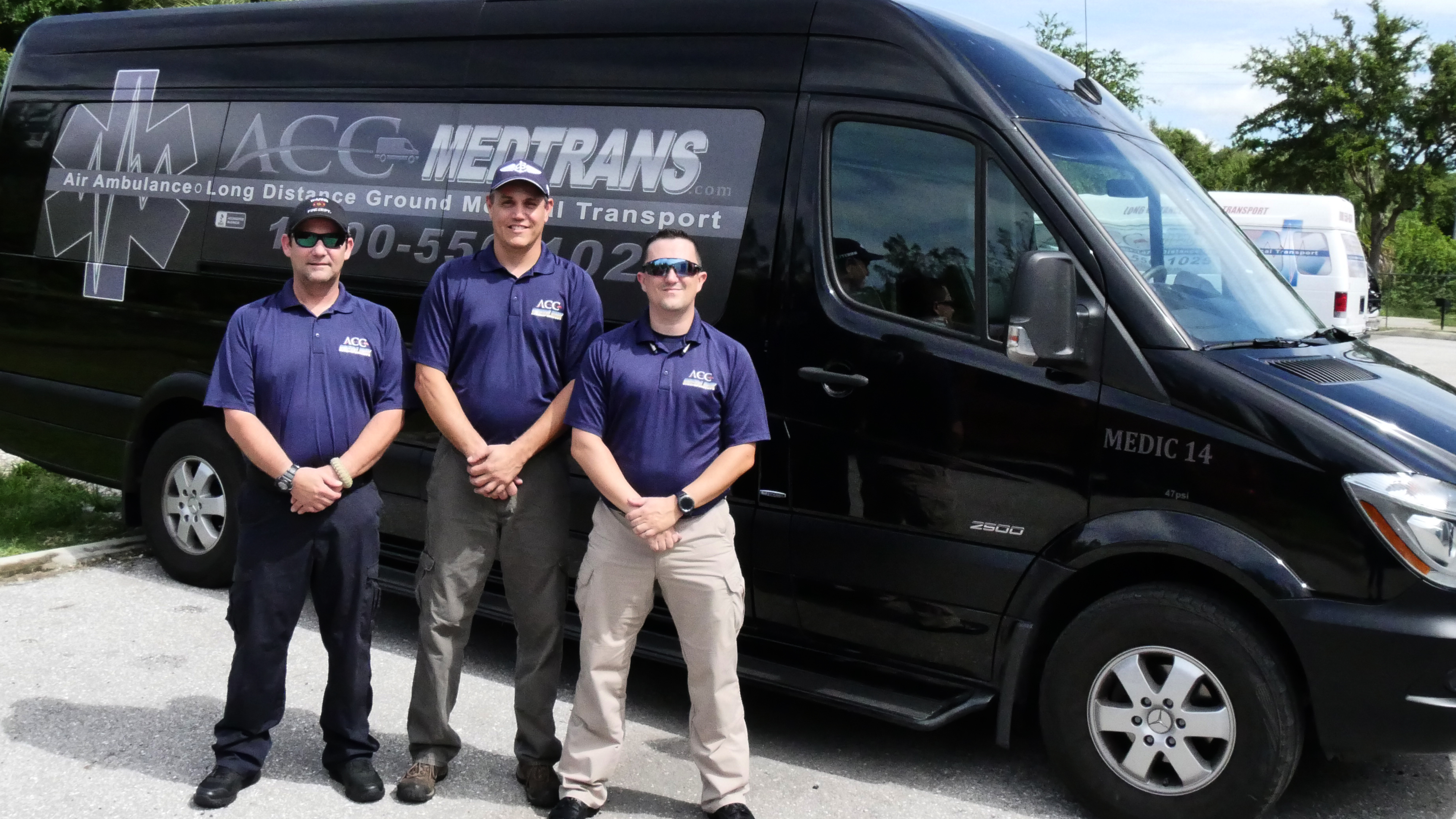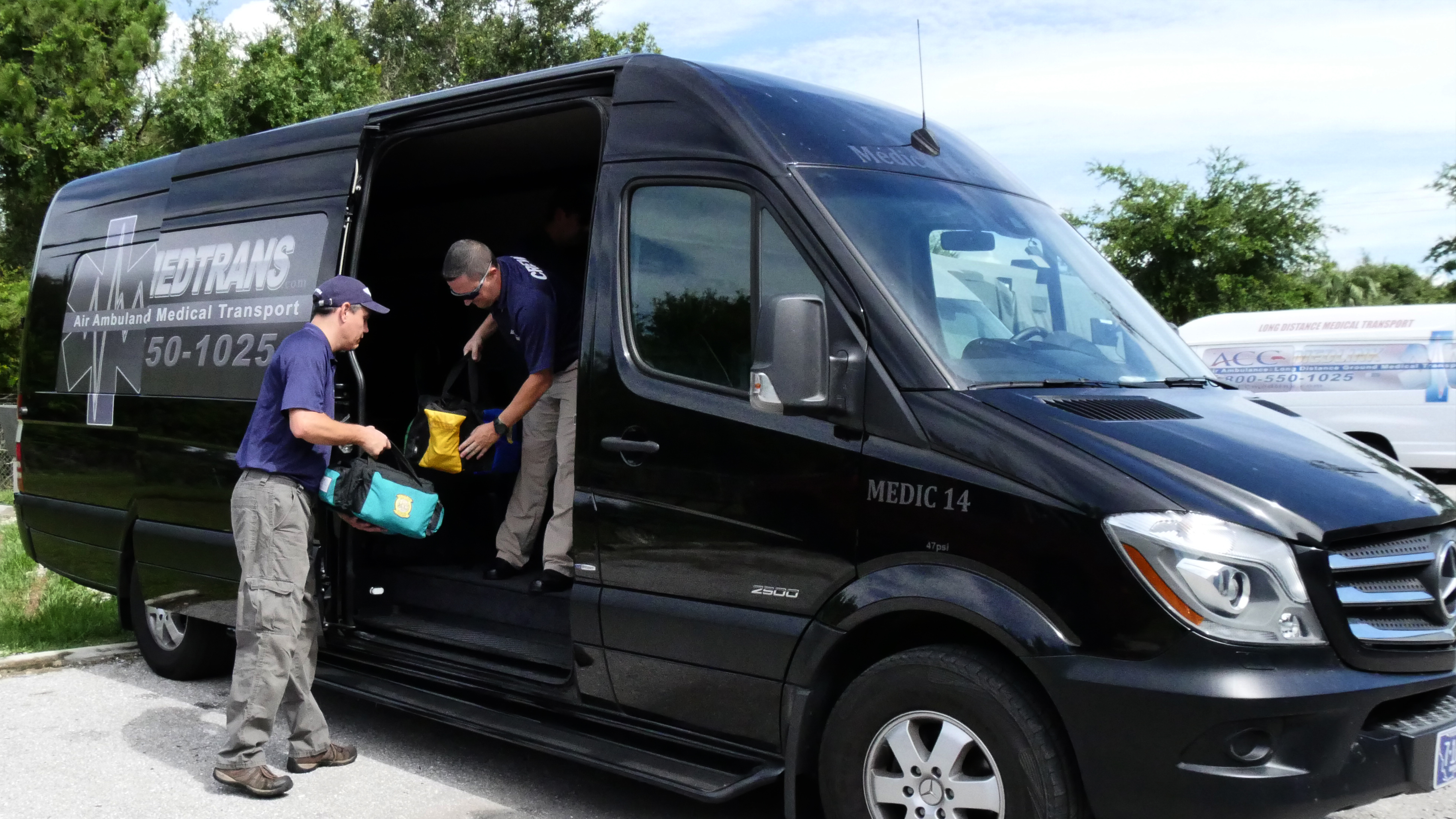 ---
ACC Medlink™ offers new vehicles which are staffed with an experienced, professional, and compassionate medical team who value nothing more than patient care and safety. ACC Medlink provides two drivers per trip that rotate shifts to transport you to your destination quickly and safely. ACC Medlink's customized Mercedes Sprinter Cargo Vans offer the longest list of safety technology in the class.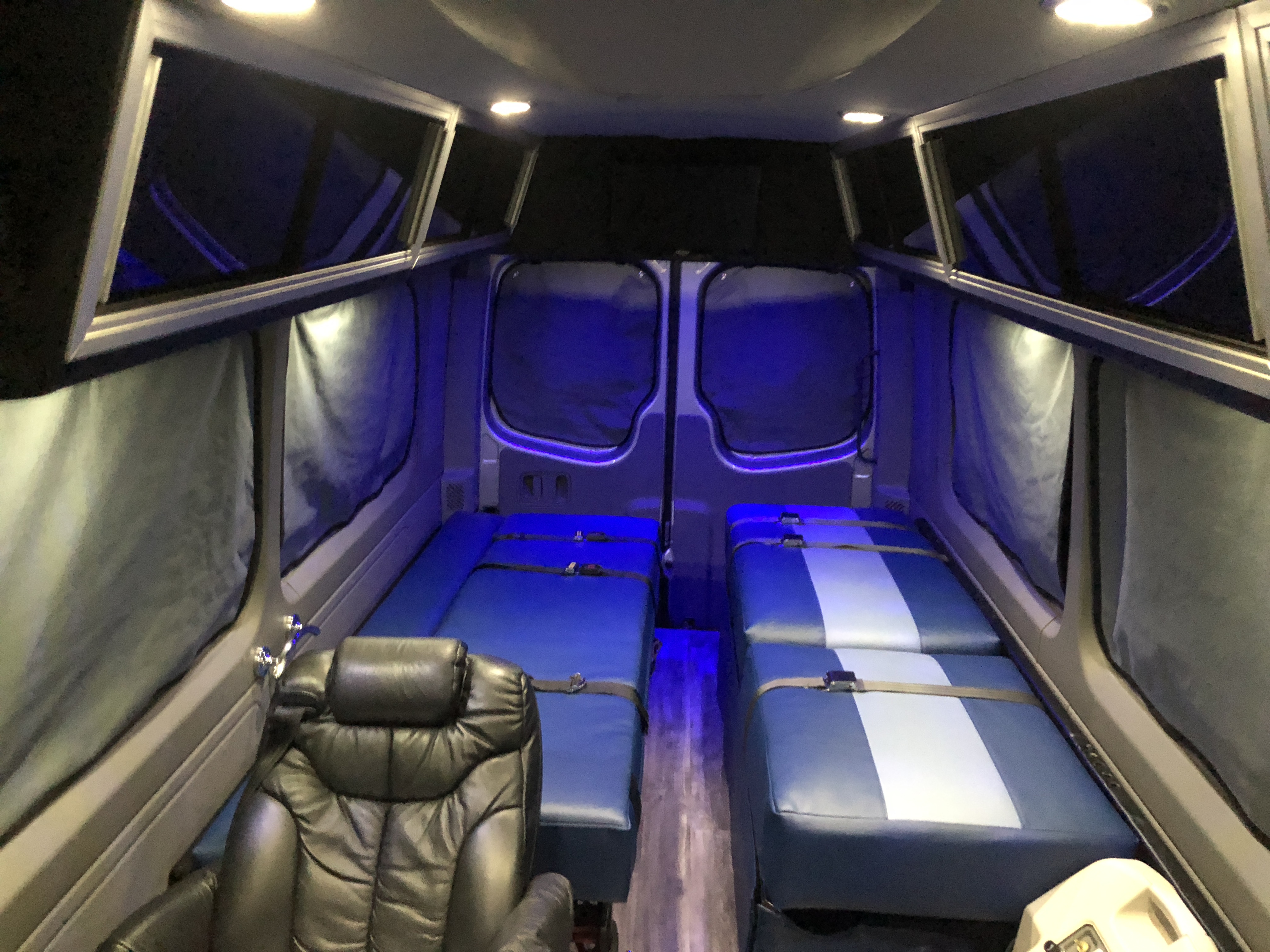 ---
If you or a loved one is in need of interstate medical transportation, then please contact one of our transport specialists at (800) 550-1025 to arrange your trip or request a quote online.
Federal Motor Carrier Safety Administration Verified Compliance
ACC Medlink is authorized to conduct interstate passenger transportation by the Federal Motor Carrier Safety Administration which mandates specific levels of insurance coverage, as well as complicity with other Federal requirements. ACC Medlink is in full compliance with these standards and insurance requirements. Any and all entities conducting interstate passenger transportation must be registered as a Federal Motor Carrier.