ACC Medlink: The Preferred Choice for TLC "1000 LB Sisters" Reality TV Show
ACC Medlink appeared on the TLC television network reality show "1000 LB Sisters" to transport one of the cast members from Ohio to a doctor in Kentucky. Filmed in late 2022, ACC Medlink, four of its employees and the journey they took with Tammy Slaton were featured in episode 6 of season 4, which originally aired on February 21, 2023.
Tammy Slaton required medical treatment and surgery in Kentucky, roughly 280 miles from her home. In need of constant medical monitoring during the five hour trip, TLC enlisted the help of ACC Medlink to comfortably and safely get Tammy to her destination.
"Private medical transportation is a service that isn't widely known until it's needed – I had the pleasure of caring for Tammy during that trip," said Erik Luna of ACC Medlink.
"As an EMT and driver for nearing a decade, I've met a lot of interesting people. Tammy is one of them. So are the aging individuals that need medical care to visit or move closer to loved ones. On the road 250 – 300 days a year, I get to be a piece of their journey and see a glimpse into the full life they've lived, as they cross state lines in a state-of-the-art medical transportation vehicle."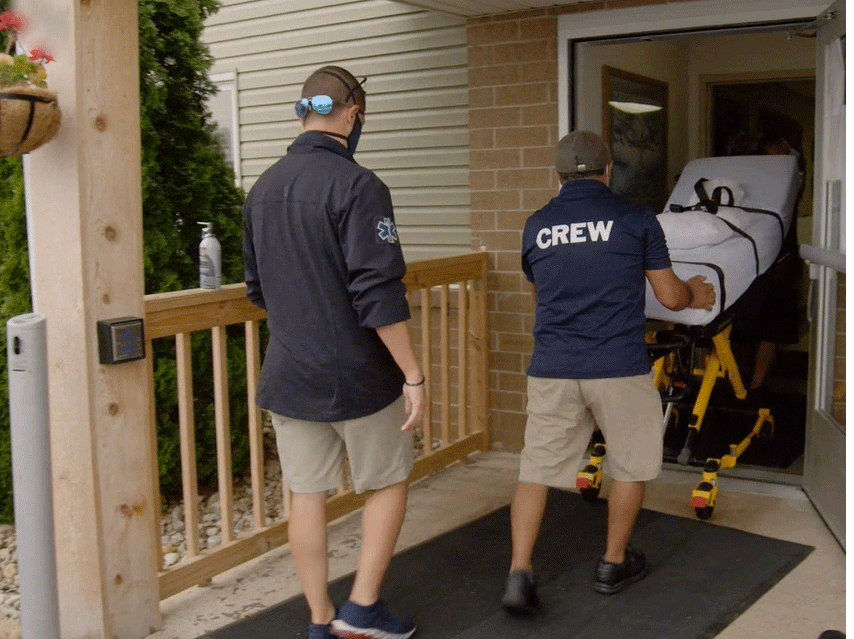 ACC Medlink specializes in long-distance transportation for patients with complex medical conditions, providing a seamless experience for patients and their families. The company's team of highly trained drivers, nurses and EMTS with a fleet of Mercedes Sprinter Vehicles are equipped to handle a wide range of medical needs, from routine medical transport to critical care transport. About 70 – 80 percent of their patients are aging adults, with the remainder needing personalized health care from one location to another.
"We are honored to have been able to assist Tammy and be a part of '1000 LB Sisters,'" said Mike Peat, CEO of ACC Medlink.
"We know moving loved ones when they're not fully independent or healthy is stressful and overwhelming. We are proud to have helped Tammy and grateful for the attention on this highly specialized need within the healthcare industry."