Are RVs Safe for Medical Transport?
Although the thought of being transported in a large RV Motorhome vehicle with a built in restroom
Sounds ideal. There are many considerations that should be made especially considering safety.
Did you know that RVs are not DOT approved for medical transportation?
RV Motorhomes are basically stick homes built on top of a truck chassis. An accident in one could cause injuries and death to many.
RVs or Class A motorhomes are not subjected to the same extensive crash worthiness safety requirements as automobiles.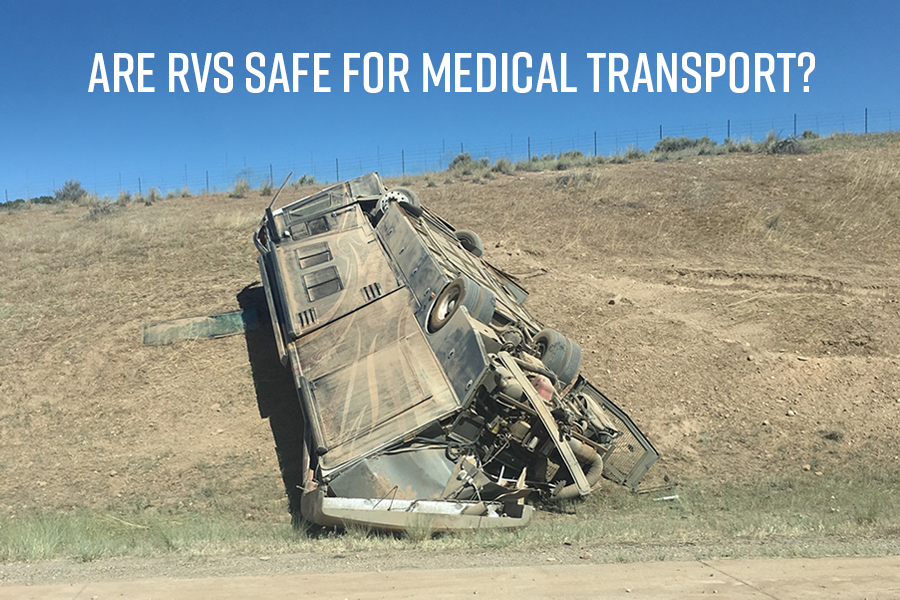 "The typically relatively small Class A motor home builder will then essentially build a stick-built home on top of that truck chassis. Unlike the extensive crash worthiness safety requirements for automobiles, the RV manufacturers may have little or no legal crashworthiness standards which apply to their work."
(HENNING, 2013)
---
ACC Medlink™ offers long distance medical vans, which are fully equipped to meet your needs and ensure the most comfortable ride. Whether the patient can sit up or is restricted to a bed, our staff will make the necessary accommodations. We can even accommodate several family members and pets.
Our Mercedes Sprinter transporters are the only DOT vehicles in the entire industry approved for this type of transport.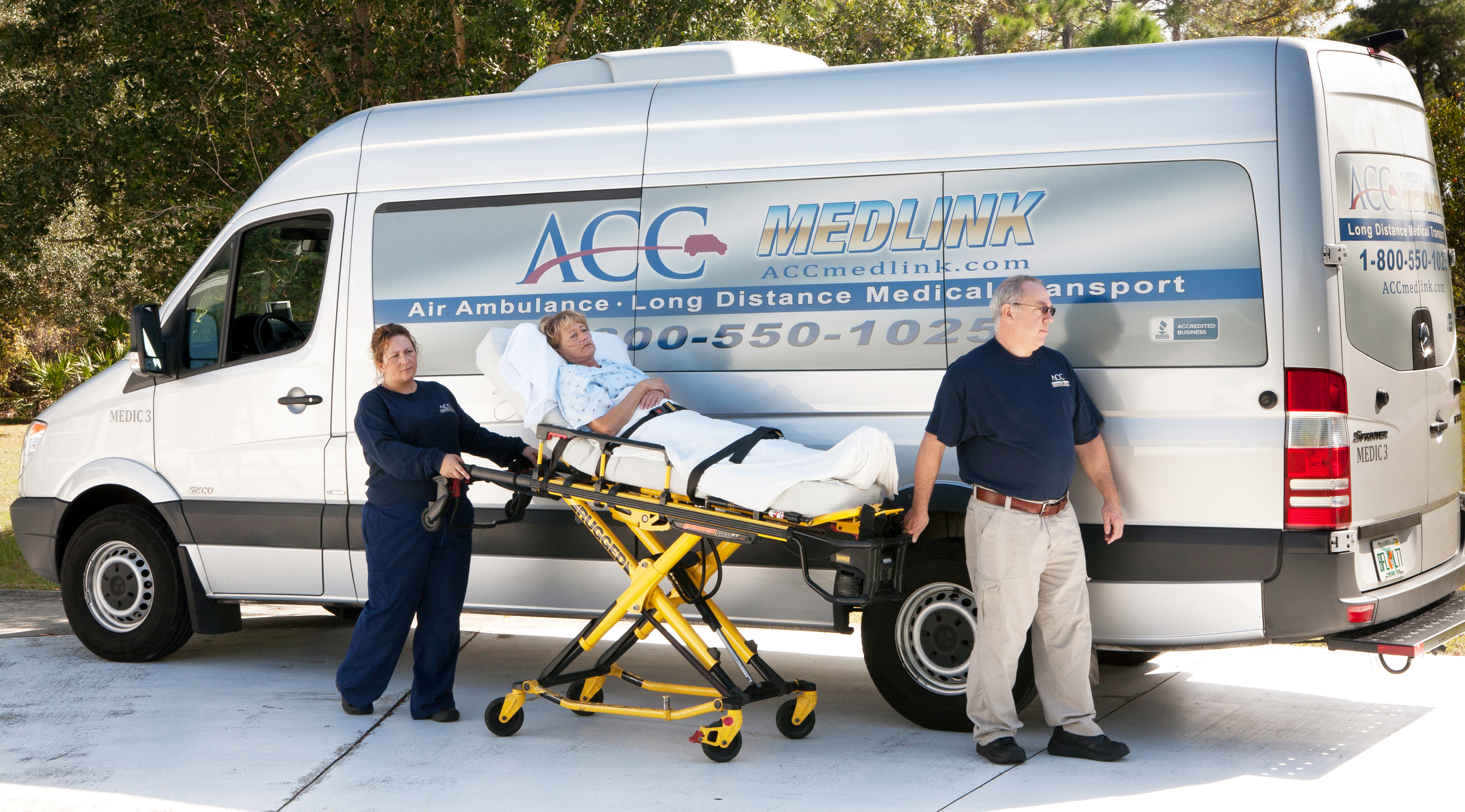 ---
Any and all entities conducting interstate passenger transportation must be registered as a Federal Motor Carrier.