Bringing Your Injured Employee Home: Long-Distance Medical Transport Solutions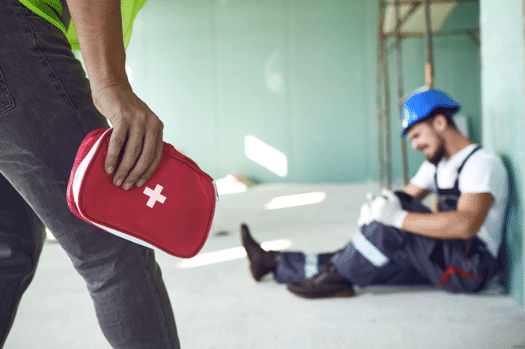 At ACC Medlink, we understand that accidents can happen anytime and bringing an injured employee home can be a difficult task. If you or one of your employees finds themselves injured on a job site in another state and are unable to sit in a regular car, we are here to provide the specialized solution you need. Our expertise lies in long-distance stretcher transportation, ensuring a safe and comfortable journey from one state to another.
The Challenge of Long-Distance Medical Transportation
When a workplace accident occurs far from home, it can be a logistical nightmare to ensure the injured individual receives the care and support they require. Traditional modes of transportation are often inadequate when the injured party cannot sit up or move easily. That's where ACC Medlink steps in.
Our Long-Distance Stretcher Transportation Services
Comfort and Safety – We prioritize the comfort and safety of the patient during the entire journey. Our specially designed long-distance medical transport vehicles are equipped with state-of-the-art stretchers and medical equipment to ensure a smooth and secure ride.
Experienced Medical Personnel – ACC Medlink's team includes experienced medical professionals who accompany the patient throughout the journey. They are well-trained in handling medical emergencies and ensuring the patient's well-being at all times.
Interstate Expertise – Navigating the complexities of interstate travel during a medical emergency can be challenging. ACC Medlink has a deep understanding of the regulations and logistics involved in transporting patients across state lines, ensuring a seamless experience for both the patient and their family.
Personalized Care – We understand that each patient's needs are unique. Our services are tailored to meet the specific medical requirements of the individual, providing personalized care that addresses their condition and comfort.
How It Works…
Contact Us: When you find yourself in need of long-distance medical transport, simply reach out to ACC Medlink. Our team is available 24/7 to assist you.
Assessment: We assess the patient's condition and medical requirements to determine the most suitable transportation plan.
Customized Journey: We create a customized transportation plan, taking into account the distance, medical needs, and any specific requests.
Transportation: Our medical professionals will accompany the patient throughout the journey, ensuring their safety and well-being.
Arrival: Upon reaching the destination, we coordinate with local medical facilities to ensure a smooth transition of care.
Trust in ACC Medlink
ACC Medlink has been a trusted provider of long-distance medical transportation for 13+ years. Our commitment to excellence, safety, and compassionate care has earned us the trust of individuals, families, and organizations across the country.
Don't let the challenge of long-distance transportation hinder your ability to provide immediate care and support to your injured employees. Contact ACC Medlink today to learn more about our long-distance stretcher transportation services and how we can assist you in bringing your injured employee home safely.
Your employees' well-being is our top priority, and we are here to support you in times of need.