While patients of any age can use a long distance medical transport to transfer between medical facilities, the elderly are among the most common passengers. Older patients are prone to experience a number of medical conditions or complications, which can make these trips slightly more complex. These tips can make your journey with a medical transportation company easier for everyone, especially the patient.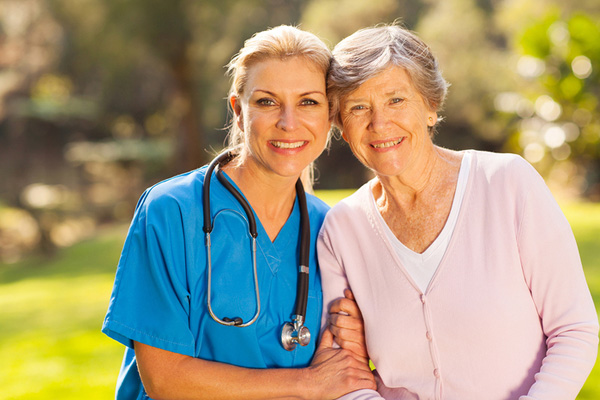 Obtain Medical Clearance
Not all elderly patients are capable of traveling across long distances. Speak with your loved one's physician and inquire about his or her ability to transfer to a new medical facility in another location. A medical transportation company typically requires a patient to be in stable medical condition before transport, making medical clearance necessary.
Pack Essentials
The elderly often suffer from memory problems, making regular care difficult. To help prepare the patient for long distance medical transport, it can be useful to assist the individual in packing his or her belongings. Make sure he or she has everything necessary for a successful trip, including pictures, medications and personal care items. However, remember that many services are limited on space. Ask what patients are allowed to take with them and try to keep items to a minimum. This will help your long distance elderly transport to go smooth.
Provide Contact Information
When you can't ride along with an elderly relative, make sure the medical transportation company has your contact information to keep you updated on the progress during the trip. If someone else is expecting the arrival of the patient, provide the staff with their number as well. An ID bracelet or a book of important numbers packed in the patient's belongings can also be helpful.
Plan the Schedule
Patients suffering from Alzheimer's or dementia thrive on a schedule and the familiar. If the patient is traveling by long distance medical transport, this schedule will be interrupted. To reduce the impact on the individual's mental state, plan the schedule to accommodate the patient's needs. Talk to the medical transportation company about your concerns for your loved one and offer suggestions that will make the ride less stressful for the patient.
The decision to transfer aging patients from one medical facility to another can be difficult. Some families make this choice to bring a parent closer to family during the last years of life. Others move a loved one to ensure the appropriate level of care. Regardless of the reason for the long distance medical transport, it is important to keep the patient safe and secure throughout the journey. While the medical transportation company has the experience necessary to provide quality medical care, even in the event of an emergency, you can offer assistance to give your loved one the best possible journey.
If you are looking for the right medical transportation company for your elderly loved one, then call 800.550.1025 or request a quote online. We have experience in safe and stress-free travel for our patients, no matter their age!