Tips When Transporting a Loved One Long Distance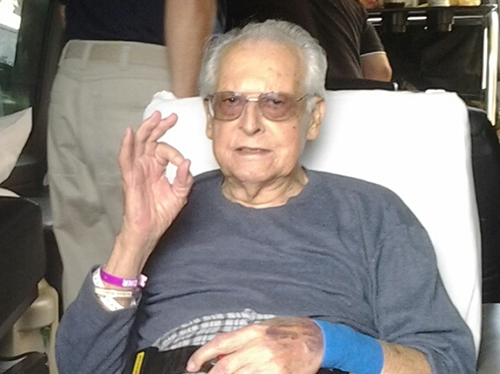 Transporting a loved one a long distance from state to state can be very intimidating for all members involved. With the help of communication and a great transport crew like ours at ACC Medlink the process can be stress free.
Stay In Touch With Your Loved One's Providers
A great way to make sure that your loved one is ready for a long distance medical transport from state to state, is to stay in touch with his or her healthcare providers. Ensuring they are also aware of the medical transport. Transport Coordinators at ACC Medlink will also be in touch with caregivers, case managers, and family members to ensure all information is communicated throughout the transport.
Inform The Medical Transport Coordinator About Your Loved One
Making the medical coordinators aware of any medical conditions or equiptment your loved one may have is important. Not only will it allow a prepared crew but it will also ensure no confusion on the day of transportation.
Any Special diet, belongings, or conversation starters are also great to make aware to crew. Long transports call for many meals and entertainment options. It makes the transport a lot easier on the loved one if they feel more at home and in the same schedule.
Find Out About Your Resources
ACC Medlink makes it easy for people to get loved ones transported a long distance. We are the ideal choice for
non-emergency medical transportation
. Transport coordinators are always on standby to ensure you and your loved ones peace.