Safety & Quality in Medical Transport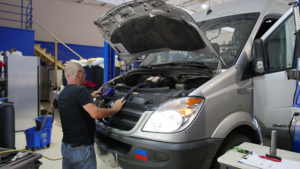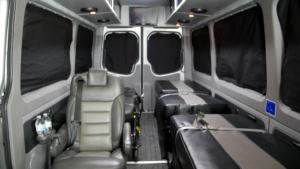 At ACC Medlink, it is our mission to ensure safety and ride quality for our patients. Therefore, we have established consistent practices designed to improve the performance and safety of our vehicles.
Our team of certified mechanics perform scheduled preventive maintenance tasks to ensure our transporters are safe and reliable. Additionally, we are continuously updating our vehicles with the latest technology and the most comfortable mattresses and materials.
ACC Medlink's extensively large fleet allows us to maintain and remodel our transporters on a rotating schedule. Two of our transporters were remodeled this week, adding new upholstery, new floors, lights and much more…