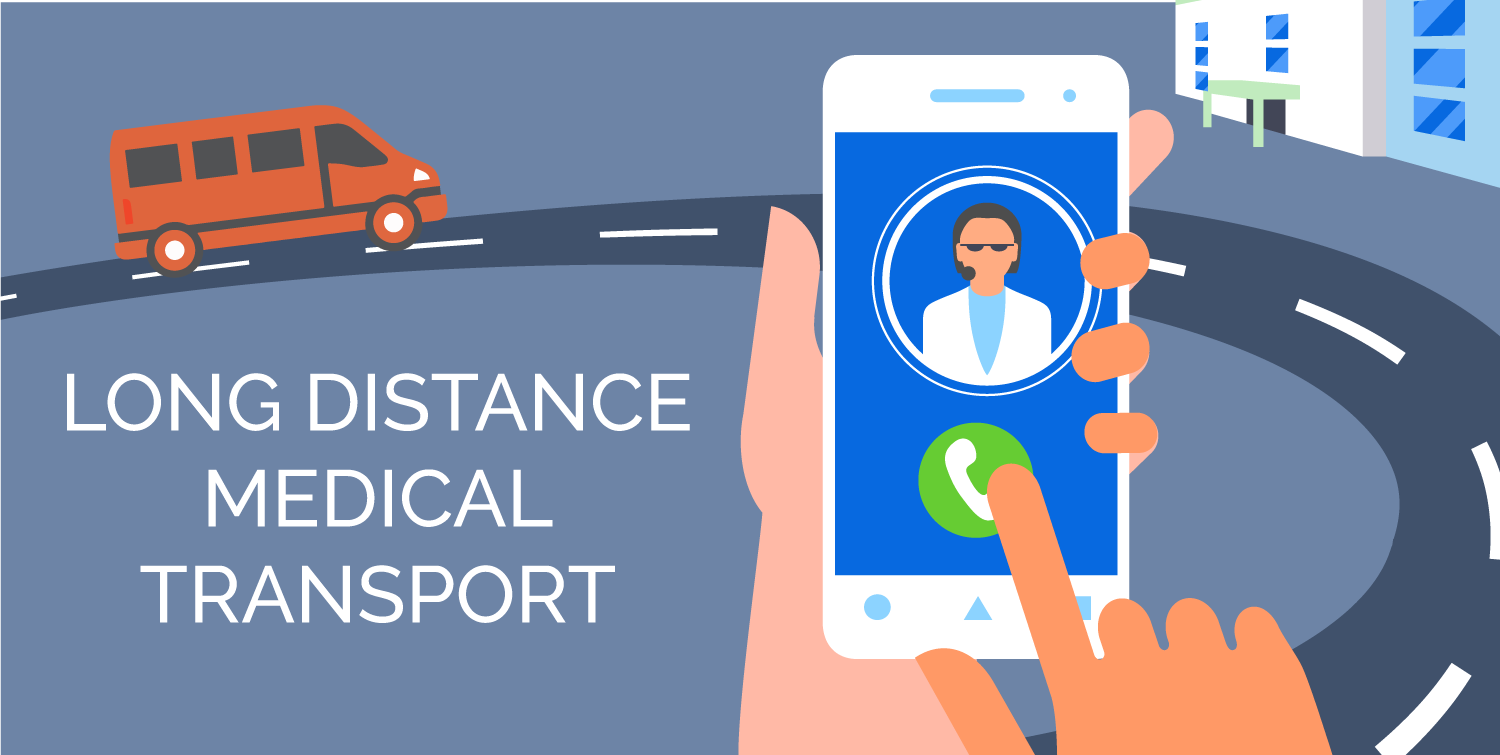 One of the more unique services offered to patients now is long distance patient transport. Long distance travel of this nature is normally for those patients who are obviously not in an emergency assistance situation. Such patients generally need to be transported to a facility that is less than 24 hours away and require a nurse or medic present to dispense medication and/or need to be transported in a stretcher.
There are a number of things to consider when choosing a medical transport service. We have listed some of the most important reasons below:
How long has the company been in business? You can look up the company on the Federal Motor Carrier Safety Administration Website to see how long they have been in business and if they are approved for long distance patient transport.
What is the size of the company and transport fleet? This makes a big difference when it comes to scheduling a pick up in the shortest time possible. Larger companies have transporters and crews stationed all over the United States and also keep their vehicles reliable by following scheduled maintenance procedures.
What about the vehicles? What are the safety ratings for the vehicles? Are they DOT-Approved? Are the vehicles large enough & comfortable enough to transport family members? Look for inside and outside images of the vehicles on the company's website.
What about the company's reputation and honesty? You can check each company's reviews on Google, Bing and several other review portals. If you see only five-star ratings and only a few reviews, this may mean that the company is generating reviews themselves. Watch out for fake reviews.
Veteran-owned businesses are a huge plus. There are many databases that can help you find veteran-owned businesses online, nationally, internationally, and near you. It should state it on the company's website if they are a veteran-owned business.


Only
the Best Care
During this time of need, when you are seeking only the best in medical transport services, it is important to find the service provider with experience and expertise. ACC Medlink is that service provider. If it is important to you, it is more important to us.
We want to earn your trust as we provide your loved one or patient the best care during their time with us. As this is a stressful time, we want to alleviate your concerns, and bring you peace of mind. ACC Medlink's transport coordinators and medical staff will assist you with every step in the medical transportation process and treat you like family. If you demand the best in long distance medical ground transport, call ACC Medlink for your medical transport services.

The Experience
Our Sprinter series transporter provides the most inviting interior for passengers to settle into and makes our medical transportation fleet second to none.


Compassionate Care
Medical professional on-board every trip.

Very Spacious & Comfortable
Lots of room for family and pets. Extra beds for family.

8″ Memory Foam Mattress
Our mattress is the most comfortable in the industry.

Leather Captain Chairs
Plush captains chairs with dual
armrests for the ultimate in luxury.