With the continued snowfall and cold temperatures, it may not be apparent, but spring is on the way! The first day of spring, otherwise known as the Vernal Equinox, is a time to celebrate life and the rebirth of nature after a long winter's sleep. Here are a few ways you can celebrate the official start of spring.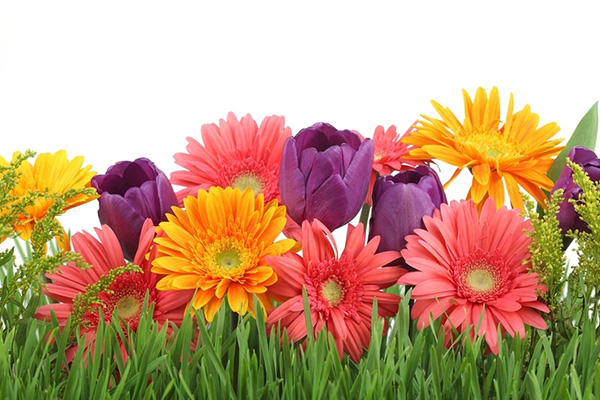 Be Kind to the Earth
While there is a special day set aside for planting trees, Arbor Day, you don't have to wait to participate in this project. Choose a tree and plant it in your yard as a way to celebrate the Earth. You will enjoy watching the tree grow, as well as do your part to help the environment. Planting a tree isn't the only option. Spend time cleaning up debris that has accumulated in your yard or plant some seasonal flowers in the garden.
Decorate with Spring Flowers
Whether it is warm enough to find spring flowers in your garden or you have to head to your local store, buying flowers to decorate your home can improve your mood. Just this small touch of spring can be enough to brighten your day and help you remember that winter won't last forever. Choose potted plants so you can transfer them into your garden once the weather is warm enough.
Host a Brunch
The Vernal Equinox is a great time to host a brunch to bring family and friends together. It has been several months since the holidays and by this point in the year, it is beneficial to reunite with loved ones to celebrate the new season. Entertain your guests with spring recipes and decorate your table with pastel colors and bright spring flowers.
Start Your Spring Cleaning
There's nothing like airing out your home after being closed up for months. The Vernal Equinox is a great time to start your spring cleaning. Open your windows and let the fresh air blow through your home. Complete a thorough cleaning in all areas of your home and start putting your winter clothes away. This will ensure your home is ready once the warm weather arrives.
Take a Nature Hike
Walking is great for your health. Now that the weather is getting warmer, you can start taking daily walks. When you make this a regular part of your routine, you can improve your health and enjoy the benefits of an active lifestyle. Invite your friends to join you. It makes your walk more enjoyable, and the time will fly by.
After one on the coldest winters on record, our long distance ambulance service is excited for spring to arrive, and we know you are too. However, regardless of the weather, ACC Medlink is standing by to provide you or your loved one with a long distance ambulance.
Whatever the season, if you or a loved one needs a long distance ambulance to transfer between facilities to obtain better medical care, then call 800.550.1025 or request a quote online now! We take great pride in helping families get the quality medical care they deserve.