Bariatric Stretcher Transportation
Bariatric stretcher transportation can be a challenging and overwhelming experience, both physically and emotionally, particularly when traveling to medical facilities in another state. At ACC Medlink, we provide safe and comfortable bariatric stretcher transportation to help ease some of that burden. Our experienced and compassionate team is dedicated to supporting bariatric patients throughout the journey, so they can focus on their health and well-being. ACC Medlink bariatric transport service is a specialized transport aimed to facilitate easy and convenient transportation of obese or severely overweight people. Our bariatric transport service involves the use of special equipment and vehicles that are not typically found on regular transport service vehicles.
Who Exactly Needs
Determining whether or not someone requires bariatric transport services can be confusing for many. However, those who experience mobility issues or other health complications due to obesity may benefit from this service. Specifically, individuals with diabetes, heart disease, respiratory issues, and other health conditions may require bariatric transport services. Additionally, those who have undergone bariatric surgery or are planning to in the near future may also benefit. If you know someone who is facing mobility challenges due to their excessive weight, consider recommending ACC Medlink's bariatric transport service for safe and reliable transportation.
of Our Bariatric Transport Service
Although the benefits of our bariatric transport services are numerous, the primary benefit is comfort and safety. ACC Medlink provides the best bariatric stretcher transportation services at the most affordable rates.
Below are three benefits of our bariatric transport service:
Most overweight people have difficulty walking, making it challenging to make the required number of medical facility visits. Additionally, they may not be able to enter a regular vehicle as some people do as larger doors are needed.
Another reason our long-distance bariatric transportation services are unique is that our state-of-the-art Stryker stretchers are required to withstand higher weights. This ensures extra safety of the person being transported, eliminating any potential for injury.
Specially trained staff adds to the comfort and safety of bariatric patients. Since our bariatric transport service is always on time and cost-effective, it has helped countless people enjoy a worry-free and convenient commute to medical facilities.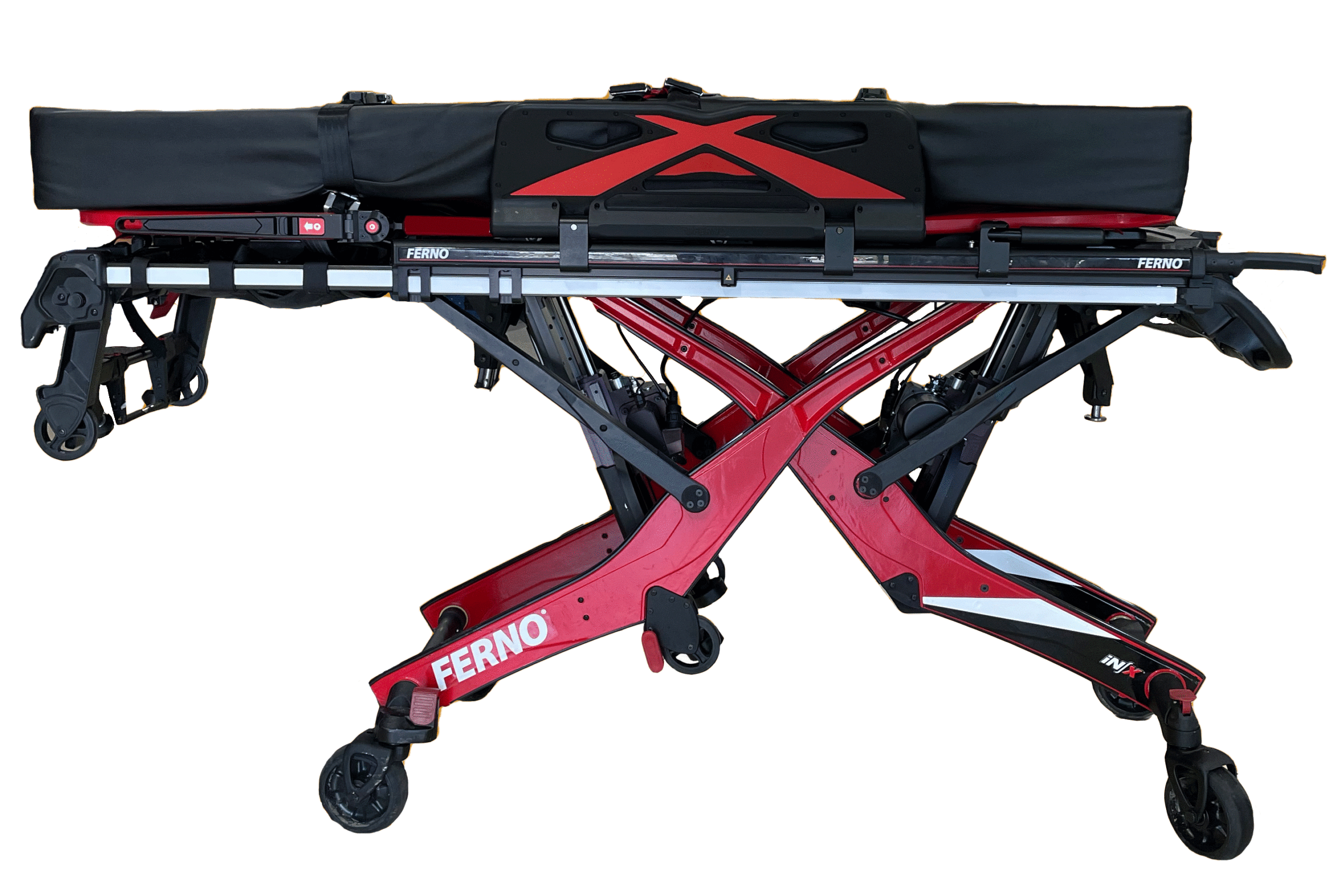 Safety
ACC Medlink Fleet Fully Equipped With Power Lift Pro Systems
When choosing a medical transport service provider, you must ensure to choose one that not only focuses on getting you to your destination, but also prioritizes using the safest, most conducive, and most efficient sets of vehicle fleets and equipment to do the job.
Health
ACC Medlink Stars In TLC Hit Show
ACC Medlink appeared on the TLC television network reality show "1000 LB Sisters" to transport one of the cast members from Ohio to a doctor in Kentucky. Filmed in late 2022, ACC Medlink, four of its employees and the journey they took with Tammy Slaton were featured in episode 6 of season 4, which originally aired on February 21, 2023.
Fleet
New Fleet of Elite Medical Transport Vehicles
ACC Medlink is proud to announce the addition of a new line of elite medical sprinter vans to our long distance medical transport fleet. This addition will allow ACC Medlink to continue to provide superior service and outstanding care for those in need of medical transport out of state...