South Carolina Medical Transport | 200+ Miles
Non Emergency Medical Transportation
South Carolina
Looking for reliable medical transportation from South Carolina to other states in the U.S.? ACC Medlink is your top choice. Here's why:
Long distance transportation: We specialize in long distance medical transportation of 200 miles or more, making us the go-to provider for state-to-state transport.
South Carolina coverage: We offer transportation services from major cities like Columbia, Charleston, and Rock Hill, as well as from other locations throughout South Carolina.
Professional care: Our large, comfortable Mercedes Sprinter vans are staffed by licensed medical professionals who will care for your loved one during the journey. We also accommodate additional passengers and most pets to ensure a stress-free travel experience for everyone.
Comfort and safety: As the only 5-star rated long distance medical transportation service, we're the industry leader in comfort and safety. With over 12 years of experience and 10 million miles traveled, we're the largest and most trusted name in medical transport.
Choose ACC Medlink for reliable and comfortable long distance medical transportation. Check out our reviews and see why we're the best in the business.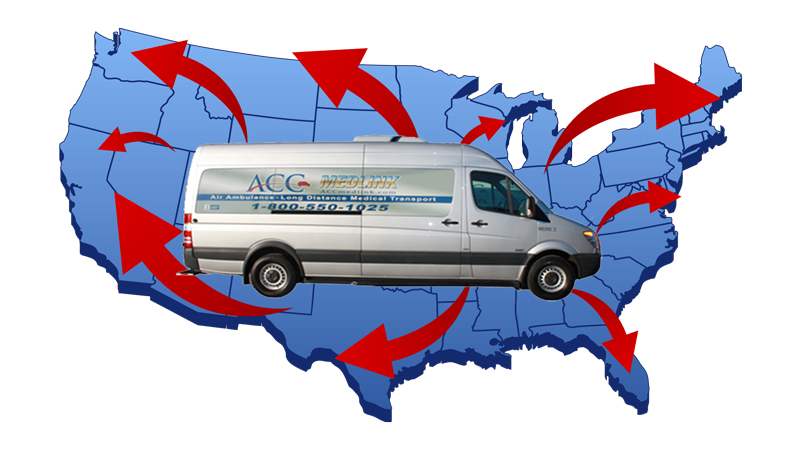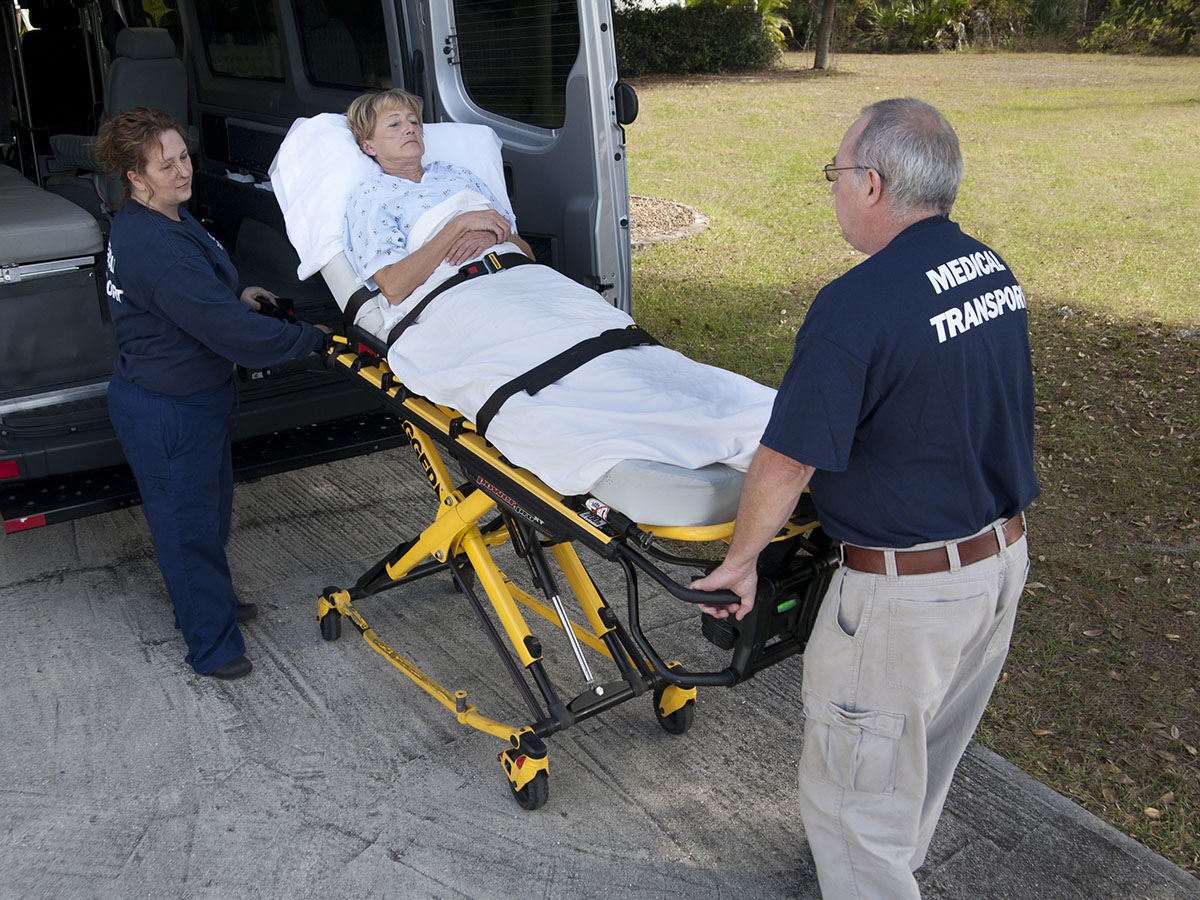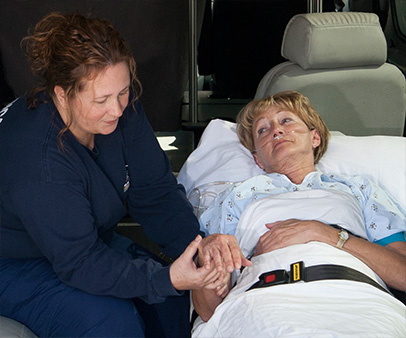 Medical Professionals for
Long Distance Transport
Our interstate medical transport crew consists of Registered Nurses and Paramedics with extensive experience in caring for patients with a wide range of medical conditions. We specialize in state-to-state medical transport services, covering 200 miles or more to ensure timely transport for your loved ones.
At our company, we believe in providing personalized attention and care to each of our patients. We treat every transport with the same level of care and attention that we would provide to our own families. We understand that long distance medical transport can be a stressful and challenging experience, and that's why we have a team of medical professionals who are trained to provide comfort and support during the journey.
Choose us for your long distance medical transport needs and experience the difference that our team of medical experts can make. Contact us today to learn more about our medical transport across state lines.
Need Medical Transport from
South Carolina to Another State?
With locations all over the country, ACC Medlink is ready and willing to assist you with your non emergency medical transportation from South Carolina to California, Minnesota, New York, Texas, or anywhere else! Call now to speak with a transport specialist.
Frequently Asked Questions
In some cases, medical insurance may cover non-emergency medical transport (NEMT) to and from South Carolina.  It is advisable to contact your insurance provider to inquire about NEMT coverage and any necessary requirements. Coverage varies between insurance plans, so speaking directly with your provider will provide the most accurate information.
ACC Medlink is a trusted provider specializing in the transportation of sick, elderly, or disabled individuals from state to state, offering the expertise of experienced transportation coordinators to facilitate a smooth and safe journey for your loved one during the state-to-state transfer. Allow ACC Medlink to assist you in moving your loved one across state borders with care and professionalism.
ACC Medlink collaborates closely with nursing home case managers nationwide to meet all necessary requirements for a secure and seamless transportation experience to any destination within the United States. Our dedicated team ensures a smooth trip, prioritizing the safety and well-being of the individual during the journey. With ACC Medlink, you can trust in our expertise and commitment to delivering exceptional medical transportation services from nursing homes across the country.
The
Family of Services
Our range of transportation services deliver only the highest level of patient care.



Non-Emergency


Medical Transport

Nationwide State to State

ACC Medlink's non-emergency medical transport services are provided by highly-qualified staff members who are not only prepared to provide transportation services, but also to assist with necessary personal hygiene and comfort requirements of patients who must travel long distances.




Long Distance


Ambulance

Bedside to Bedside Service

We've long since recognized the need for long distance ambulance and patient transport services dedicated to the delivery of compassionate, yet clinically-distinguished medical care during medical transports. ACC Medlink's goal is to provide the personal attention that every customer deserves.



Patient Transport

Ambulance

Every City & State Nationwide

We offer state to state medical transportation in state-of-the-art medical transport vehicles. ACC Medlink's interstate patient transport ambulances are built for comfort and are equipped with the latest in entertainment technology as well as three beds to accommodate other members of the family traveling together.
Safety
ACC Medlink Fleet Fully Equipped With Power Lift Pro Systems
When choosing a medical transport service provider, you must ensure to choose one that not only focuses on getting you to your destination, but also prioritizes using the safest, most conducive, and most efficient sets of vehicle fleets and equipment to do the job.
Health
ACC Medlink Stars In TLC Hit Show
ACC Medlink appeared on the TLC television network reality show "1000 LB Sisters" to transport one of the cast members from Ohio to a doctor in Kentucky. Filmed in late 2022, ACC Medlink, four of its employees and the journey they took with Tammy Slaton were featured in episode 6 of season 4, which originally aired on February 21, 2023.
Fleet
New Fleet of Elite Medical Transport Vehicles
ACC Medlink is proud to announce the addition of a new line of elite medical sprinter vans to our long distance medical transport fleet. This addition will allow ACC Medlink to continue to provide superior service and outstanding care for those in need of medical transport out of state...