Stretcher Transportation Services
Stretcher transportation services are useful not just in emergencies, but also for individuals with mobility problems. ACC Medlink offers long distance non-emergency stretcher transport for patients who can no longer drive themselves.
Our NEMT stretcher-equipped vehicles are available for booking at any time. We have a variety of vehicles to transport patients with different needs, including those who have trouble walking or getting in and out of vehicles on their own.
Our vehicles are designed to ensure the safe transportation of patients. We understand that mobility limitations can be a challenge, and we're here to help make transportation easier for you.
---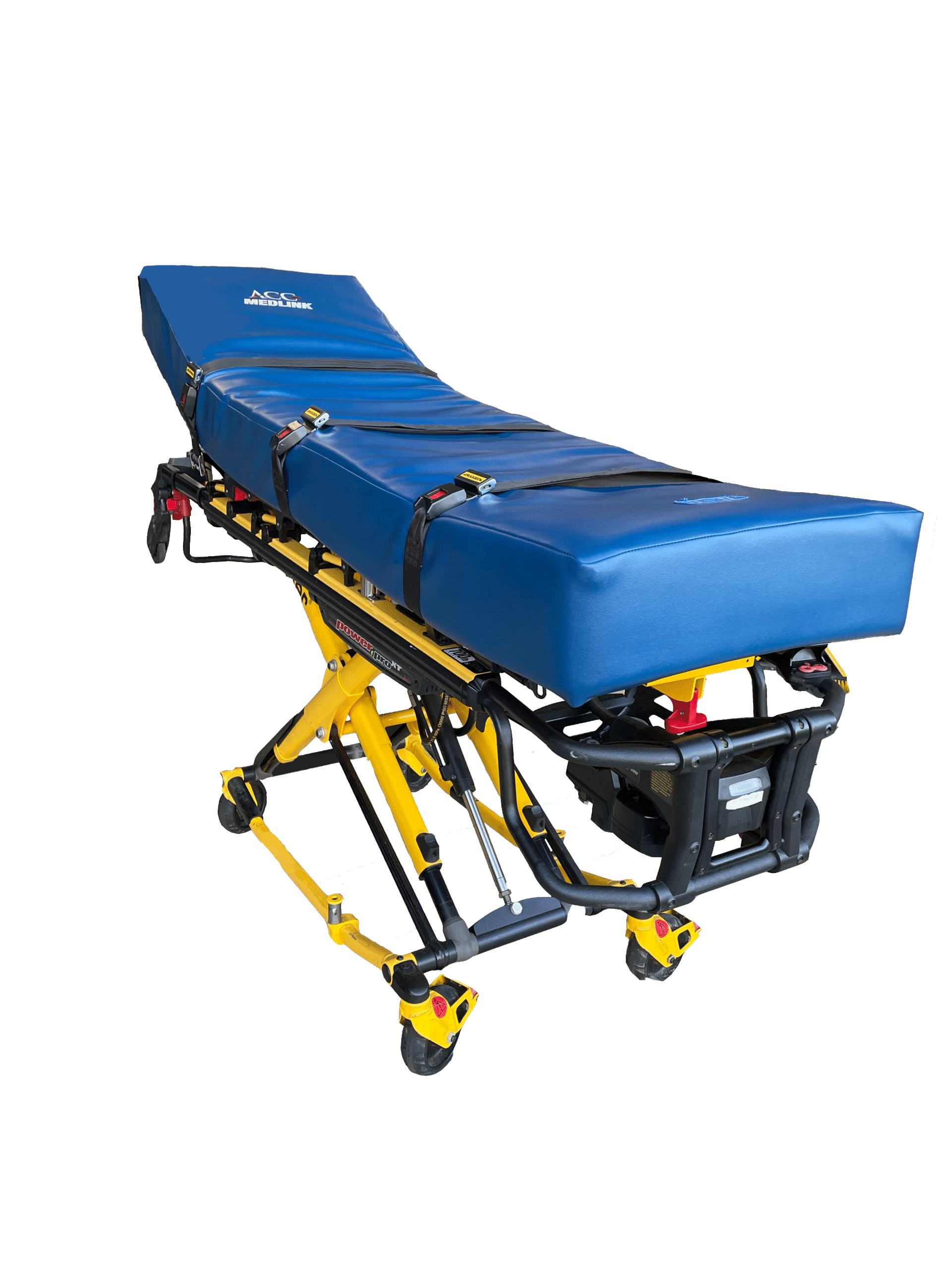 What is Service?
Stretcher transportation service is a mode of transit where professionals along with specially equipped vehicles are called for moving patients who are immovable. This transportation is designed to help and allow patients to sit upon an easy and comfortable stretcher or lay flat without conducting any movements to stay safe and sound.
Here at ACC Medlink, stretcher transportation helps a wide range of people who need to go long distances but cannot on their own. Usually, this type of transportation comes under non-emergency medical transportation services where highly specified vehicles are designed for physically challenged people.
Bedside-to-Bedside Transportation
Long-Distance Stretcher Transport
Surgery Transportation
Hospital-to-Hospital Movement

Hospital Discharges to Individual Home Movement
While there are many reasons for stretcher transport services, the best one is safety. That is why each one of our vehicles is equipped with cutting-edge stretcher technology for maximum safety. With the best NEMT service vehicles, ACC Medlink provides a modern service fleet that is routinely checked and inspected to ensure everything is up to code and working properly.
Types of
We provide bedside-to-bedside and even bariatric transport service to our patients. If you or a loved one are needing transport to a facility or home more than 200 miles away, NEMT transportation can be a lifesaver. However, the type of services you need entirely depends on the patient's condition.
Bedside-to-Bedside
---
Bedside-to-bedside transportation is required when the patient is unable to move or is incapacitated. ACC Medlink's bedside-to-bedside service is designed to help the patient safely move to the vehicle by using a stretcher. This reliable and safe process is further repeated when the patient arrives at the destination.
Our medically trained staff ensures that all stretcher functions and wheel locks are working properly. ACC Medlink only uses high-quality and industry-certified medical stretchers, ensuring the safest and most comfortable transportation for those who need non-emergency stretcher services.
Bariatric Transportation
---
Moving a bariatric patient is one of the most challenging tasks anyone can ever face. It's because even a minor mistake in transportation can lead to major problems in the long term. This is why ACC Medlink provides a specially equipped vehicle to safely transport bariatric patients with an affordable service charge. Since bariatric patients require special assistance and heavy-duty stretchers, it's best to always use a professional like ACC Medlink that comes with the necessary equipment and expertise to transport severely overweight patients. ACC Medlink's specially equipped vehicles and experienced professionals transport bariatric patients safely and comfortably.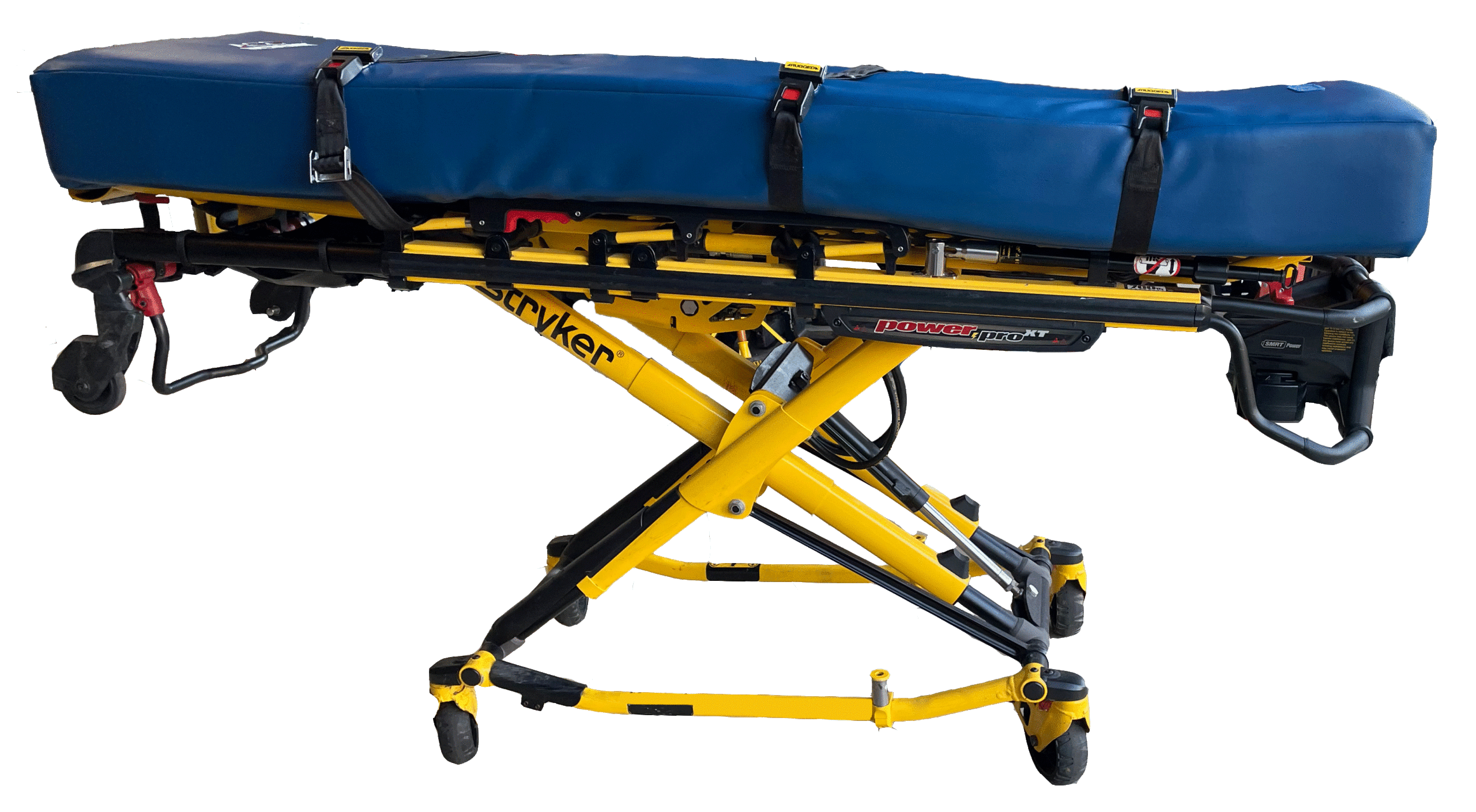 How we can help?
ACC Medlink is a non-emergency stretcher transportation service that provides an easy, safe, and comfortable ride. We strive to be flexible and available as much as possible. Our efficient and reliable services are available round the clock. Therefore, we can ensure timely transportation whenever it's required.
To get highly skilled, knowledgeable, and CPR-certified medical onboard staff along with drivers with extensive knowledge and skill, contact us today and schedule your next stretcher transport services and discover why so many people love us.
ACC Medlink understands that every patient needs care and compassion while traveling and we strive our best to provide the most comfortable forms of non-emergency medical transportation services to every patient.
Safety
ACC Medlink Fleet Fully Equipped With Power Lift Pro Systems
When choosing a medical transport service provider, you must ensure to choose one that not only focuses on getting you to your destination, but also prioritizes using the safest, most conducive, and most efficient sets of vehicle fleets and equipment to do the job.
Health
ACC Medlink Stars In TLC Hit Show
ACC Medlink appeared on the TLC television network reality show "1000 LB Sisters" to transport one of the cast members from Ohio to a doctor in Kentucky. Filmed in late 2022, ACC Medlink, four of its employees and the journey they took with Tammy Slaton were featured in episode 6 of season 4, which originally aired on February 21, 2023.
Fleet
New Fleet of Elite Medical Transport Vehicles
ACC Medlink is proud to announce the addition of a new line of elite medical sprinter vans to our long distance medical transport fleet. This addition will allow ACC Medlink to continue to provide superior service and outstanding care for those in need of medical transport out of state...