Owning a pet can be a rewarding experience, especially for those who suffer from medical conditions and feel alone or need a companion. The elderly and those who are generally housebound due to their health can still enjoy the benefits of pet ownership. If you have been considering adding a pet to your home, exploring the physical and mental benefits can help you make the right choice for your situation.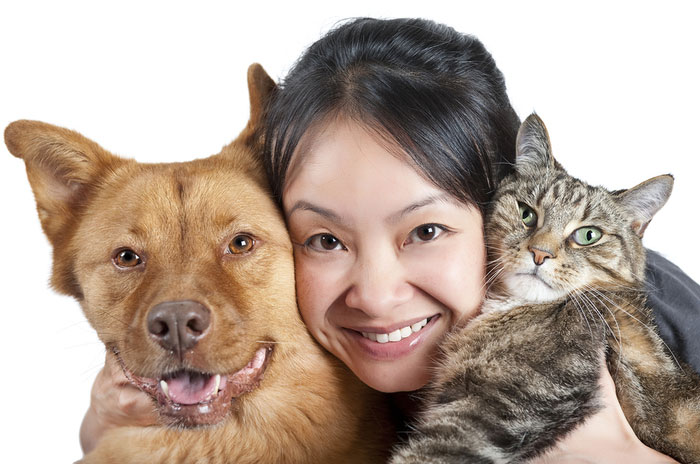 Stay Active
Owning pets can help you maintain a level of activity in your life, even when your mobility is limited. Cats and dogs often enjoy playing with their owners. Dogs require walking and time outdoors. Even birds and other small caged animals encourage individuals to leave the couch or chair and spend time with their pet. Motivation to remain active is beneficial to everyone's health and wellbeing.
Experience Unconditional Love
Human relationships are often complicated. Even spouses and parent/child relationships can be strained and complex. However, when you invite a pet into your home, you learn what real unconditional and uncomplicated love is like. Your pet will always look to you to satisfy its needs and provide companionship. This type of relationship is beneficial to everyone, but it can be most useful for those who suffer from depression.
Improve Your Mood
When you suffer from a chronic medical condition, regardless of its severity, you can become depressed or unhappy in general. Adopting a pet can help turn your mood around. Many individuals who are ill feel as if they are a burden on family and friends. Pets rely on their owners to provide for them, resulting in a feeling of being needed. A pet can give your life a new purpose so you don't focus on the negatives.
Reduce Stress
The burden of medical treatments and living with the symptoms of a disease can weigh heavy on a patient's shoulders. Studies have found that animals can offer support and reduce stress levels, often better than people can. You may turn to family and friends for support in your time of need. While these relationships can be a positive influence on your stress levels, owning a pet also reduces the amount of stress you feel. If you can take your pet with you on a non-emergency medical transport, you will feel more at ease, regardless of your medical condition.
Suffering from a medical condition can cause a number of other issues, including depression, stress and a general feeling of unease. Instead of continuing to suffer in silence, adopting a pet can be the perfect alternative. Pets encourage activity, provide unconditional love, improve your mood and reduce stress levels.
If you are looking for a patient transport service that allows pets to ride with you, then call 800.550.1025 or request a quote online. We can provide for your medical needs with your best furry or feathered friend right by your side.